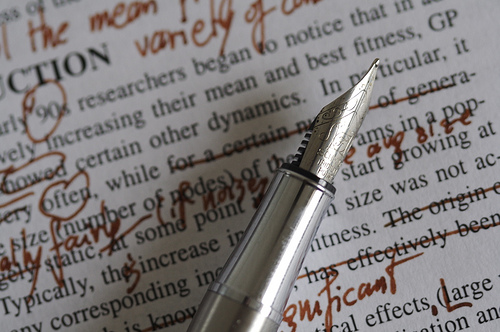 Firstly my sincere apologies for the delay in posting this weeks blog post – work commitments unfortunately took precedence over the weekend, and then the last couple of days have just been insanely busy! But I am here now.
As you may have guessed from the title, I have been furiously editing With Deadly Intent over the last couple of weeks – it's hard to believe something that was such a pleasure to write, and so easy to write (the first draft) has now become so difficult! For those who read my blog, but don't write, let me try to explain. It's like cleaning you're whole from  to bottom, then having a dirty dog or twelve run through, shake wet fur and mud up the walls, and cover the floors in muddy paw prints whilst simultaneously destroying sections of the room in their excitement! For my readers who are writers, you know exactly what I mean yes?
I thought I was doing so well with the editing, had red-penned the last 70 pages by the weekend so it was just ready to transfer to the novel on the laptop, and then I received my first three chapters back from the lovely Jenny Drewery, my editor! Now, don't get me wrong, most of the red pen was down to silly grammar and punctuation errors, and some I had already corrected off my own back prior to receiving this wonderful bible-like document. But, wow it takes a lot of time to go through and transfer over to what has now become a newly edited draft. The first three chapters, however, are now done fully and I have learned where I make the majority of my errors – which leads me on to re-editing the rest of the book with this in mind! This time with a green pen so I don't confuse myself over what has been done and what hasn't! It's all good though – I wouldn't want it to be sent to publishers/agents and have them bin it due to stupid errors so I am being diligent and redoing the whole thing from scratch.
The good news is that my editor, who also edits on behalf of Robert Hale Publishing, thinks I have the makings of a good thriller! This makes me exceedingly happy! And I'm sure it will make you all happy too when it finally gets printed and placed on the shelves (including electronic ones for those with kindle/kobo). It is definitely going to be worth the hard-work.
The downside is that whilst I am editing, I need to focus on this solely, so the writing of book 2 has been placed on hold temporarily whilst the editing stage is completed. Never fear though, I will be returning to this forthwith.
I'd love to know your thoughts on my work – the prologue has been on the website now for some time under the top tab labelled 'Sections of my Work'. If you haven't already read it pop on over and have a glance – I'd love to hear what you all think. For those who have read it, I've put the now edited version up, along with the first few pages of chapter one – I'd love you to reread and comment on whether you like the characters, and how the plot progresses in this early stage. COMMUNICATION is the word of the day 😉
Well, I've had the 15 minutes I put aside for blogging, so I shall now return to the editing (after I make a fresh pot of coffee). Thanks, as always for reading, and I look forward to your comments.